This article is based on WordPress 6.0.2 gutenberg plugin 14.0.2.
When you open your site editor, you should see the home template.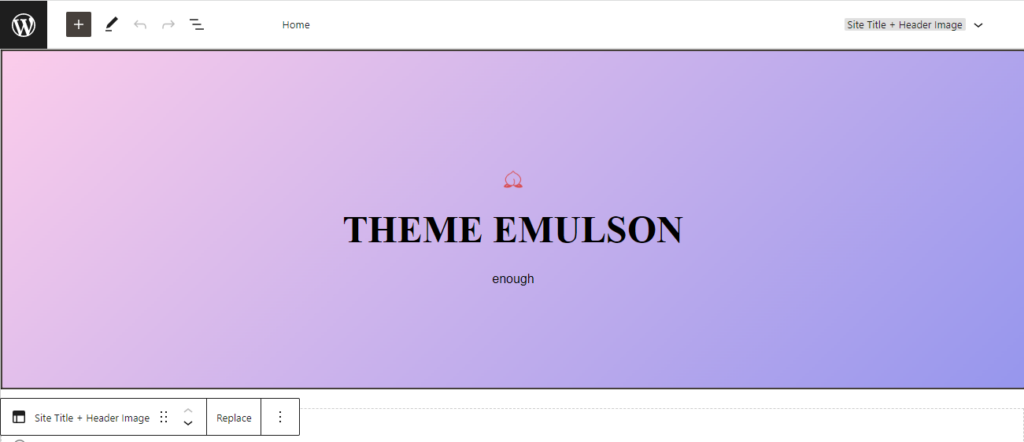 If you click the replace button and change the header, all page headers will be replaced
As for footers, footers on all pages are replaced in the same way.
For the emulsion theme, archive page headers include archive titles, etc., so doing this will cause problems for the respective pages.
As for the footer, there is no functional problem even if you change it all at once.
How to replace the header for each specified page
To replace the header, click the W mark on the upper left of the screen, for example, click Home to open the edit screen, select the header, and click "Replace" to change the header. please give me.
Now you can do any page header replacement you want.